The present of the institute ...
At present, the Department of Biomedical Engineering provides teaching of several dozen subjects in all forms of study. The development of students' technical talent is taken care of by an experienced academic staff with approximately 70 academics and experts from practice. Brno biomedicine is also unique in that our students are part of two leading universities - BUT and Masaryk University. They take advantage of both institutions - from access to libraries and study rooms, the use of canteens to the opportunity to join the wider student community.
In the scientific field, we connect ideas and create well-thought-out solutions. Successfully completed projects are proof that we are a reliable partner for research and as a supplier of new technologies. That is why we cooperate with hospitals, companies and research centers on a national and international level.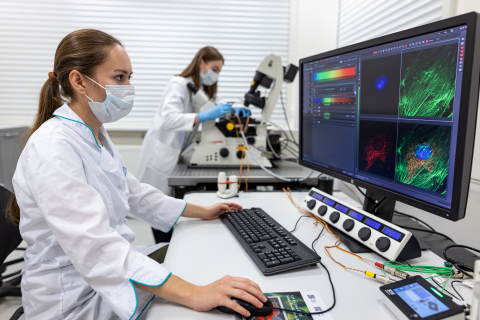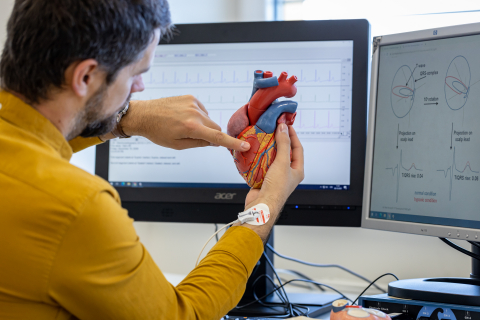 Did you know that ...
our students are successful in international competition?
our professors are the authors of a number of professional books?
do we care that students work on modern devices?
our teachers regularly placed in the teacher popularity survey?
we invent technologies that help with medical care?
... and its history
We have been teaching medical technology in Brno continuously since 1967. We were the first university workplace in Czechoslovakia with a focus on medical technology and biomedical fields. With a history of more than 50 years, we are one of the leading educational and scientific institutions, and thanks to the long-term transfer of know-how, we have a strong and experienced cantor team.
Among the historical milestones of our activity is the fundamental reform of the study in the 1990s, which led to a deeper understanding in the fields of communication technology, cybernetics and informatics, specializing in the interdisciplinary field of biomedical engineering. At the beginning of the millennium, new fields of study focused on medical technology, biomedical engineering and applied informatics in the biological sciences emerged, which led not only to the expansion of teaching, but above all to the development of strong research groups and prestigious grants.